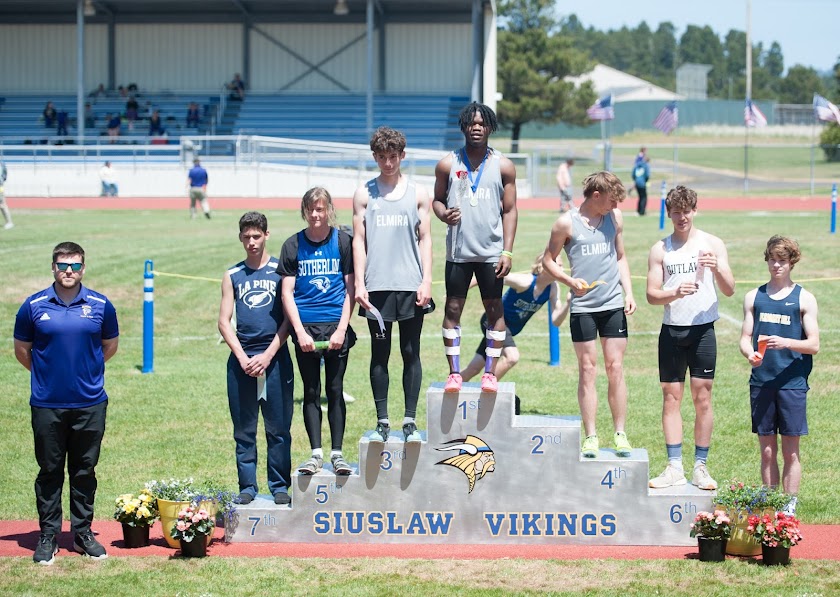 The Elmira High School track and field team has multiple district champions after competing last Thursday and Friday in the district championships at Siuslaw High School in Florence.
The Falcon boys team finished in second place and the girls team finished third.
The EHS district champions were sophomore Kainoa Harwood, junior Austyn Woolcott, and seniors Tanner Hunt and Isaiah Wilson in the 4x100m relay, Wilson in the 100m, Woolcott in the 400m, junior Iris Frome in the 800m, senior Alyssa Johnson in the 3000m, senior Jacob Janeczko in the shot put, and senior Ashlyn Turnbo in the pole vault.
"It feels great to be a district champion, I'm definitely ready for state," says Senior Isaiah Wilson, who runs the 100m and 4x100m.
Senior Ashlyn Turnbo who will compete in the pole vault, "It feels pretty good to be a district champ. Let's hope I can win state."
Junior Iris Frome, who runs the 800m, says "It feels pretty great to be a district champion. I'm super ready for state, but I'm a little scared."
They will compete in the state championships this Thursday and Friday at Hayward Field. Also competing will be seniors Will Walton in the pole vault, Wayde Walton in the 4x100m relay, Tryston Rogers in the javelin, Jacob Janeczko in the discus, Tanner Hunt in the high jump and Morgan Wondra in the 4x100m relay, and sophomore Kyler Colwell in the 4x100m relay,
Senior Jacob Janeczko, who will compete in the shot put and discus, said "It feels good to be a district champ, I'm hoping I'll do good at state."
"You know, it's alright being a state qualifier. I promised my momma, at a very young age, that I would qualify for state in track. At state, I think I'm gonna go two and out," said Senior Will Walton about competing in pole vault.
Others who were top placers at districts and scored points for the team are sophomore Patrick Lepik, sophomore Jude Carman, junior David Bay, senior Brett Highburger, sophomore Zane Clemmer, ninth-grader Ava Greene, senior Olivia Fatooh, junior Larissa Borris, junior Macaira Smith, junior Libe Fernandez, junior Lillian Ossowski, ninth-grader Rylee Rice, senior Anna Shannon, and sophomore Mele Turtura.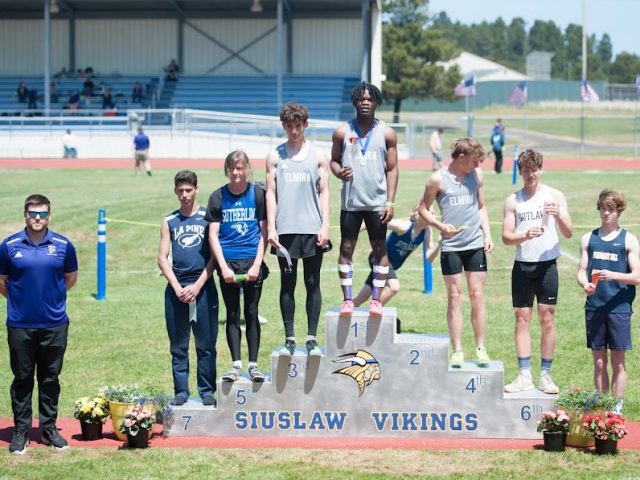 Eight Falcons bring home district titles in seven events