The Falcons traveled to Sweet Home to take on the Huskies for their season debut on Wednesday.
The boys varsity was unable to seal the game after a back-to-back battle throughout the 4th quarter, ultimately losing 46-53. The girls varsity, however, dominated the entire game, winning 42-13 over the Huskies.
Senior power forward Quinton Buckland was unable to play, but reflects on the season opener.
"Our team is better than how we played," Buckland told Falcon News. "We could've beaten Sweet Home. We just got tired and need to learn to play better as a team."
The Falcons played their second game of the season at Stayton against the Eagles on Friday.
The boys team played a solid three quarters of basketball, keeping within 5 points for most of the game. But, in the fourth quarter, they were unable to keep up due to a lack of depth, resulting in a loss 38-70.
The girls team fought hard for the entire game, but were unable to keep up with Stayton's dominant girls team. They lost 58-37 to the Eagles.
Varsity guard junior Layla Burgess reflects on the first week of games.
"Our team is way ahead of where we were last year at this time," Burgess explained. "Our defense has been our strongest point so far and our offensive part of the game is still getting worked out."
Burgess explained her thoughts ahead of next week's competitions.
"I feel great going into next week," she explained. "We competed hard with a really good 4A team and I know our team will bring the fight to Estacada and Taft this week."
Burgess had an impressive outing against Statyon, putting up 23 points, 3 rebounds, and 7 steals.
The Falcons will face the Estacada Rangers on Tuesday and the Taft Tigers on Wednesday, each at home.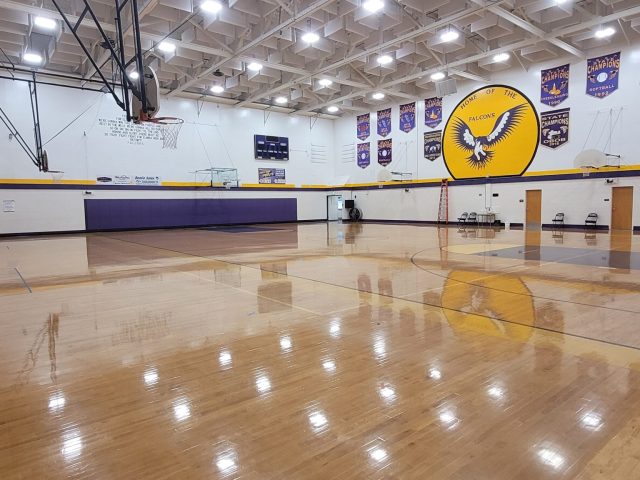 The boys team have a rough start after losing two and the girls team starts 1-1