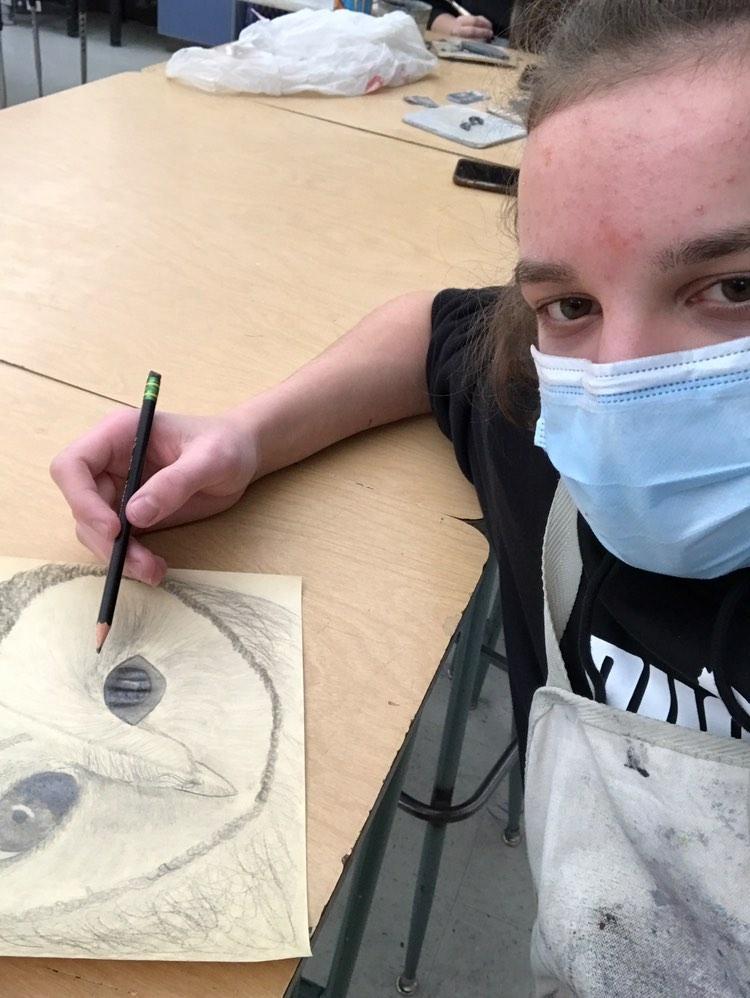 Senior Sage Carmen, a student artist at Elmira High School, started drawing at a young age. He said he believes that a lot of people start young, in general, but the difference is that some people stop the curiosity that is innately a part of art and others don't.
When he would draw, he said it was often to relate to his mom, because she studied art in college. He says it runs in the family on his mom's side.
Carman said his mom inspires him. He goes to her a lot for advice for his art. Seeing other artists his age who have exceptional skills (he referred to fellow senior Shark Zhao) also inspires him to get better. Ultimately, though, he said he is inspired by something he sees (often in nature) that he wants to replicate in a way he can keep, or he's curious — which can lead to interesting situations and messes!
While he enjoys drawing, Carman said he also enjoys working with clay and paint. He often draws something if he's not worried about colors. He paints if he wants more texture options as well as color, and he uses clay if he wants to create something 3D.
Carman said a favorite project he has done is one that he did to challenge himself. It was a chess set from clay. When he was making the board, it split in half, but it turns out that made it more portable, which ended up working in his favor.
He recently did a bust of Iron Man that turned out pretty cool. In addition, he said he has enjoyed trying out graffiti-style fonts and fun doodles. He said he has always wished he could doodle well, which, according to Carman, he couldn't up until recently.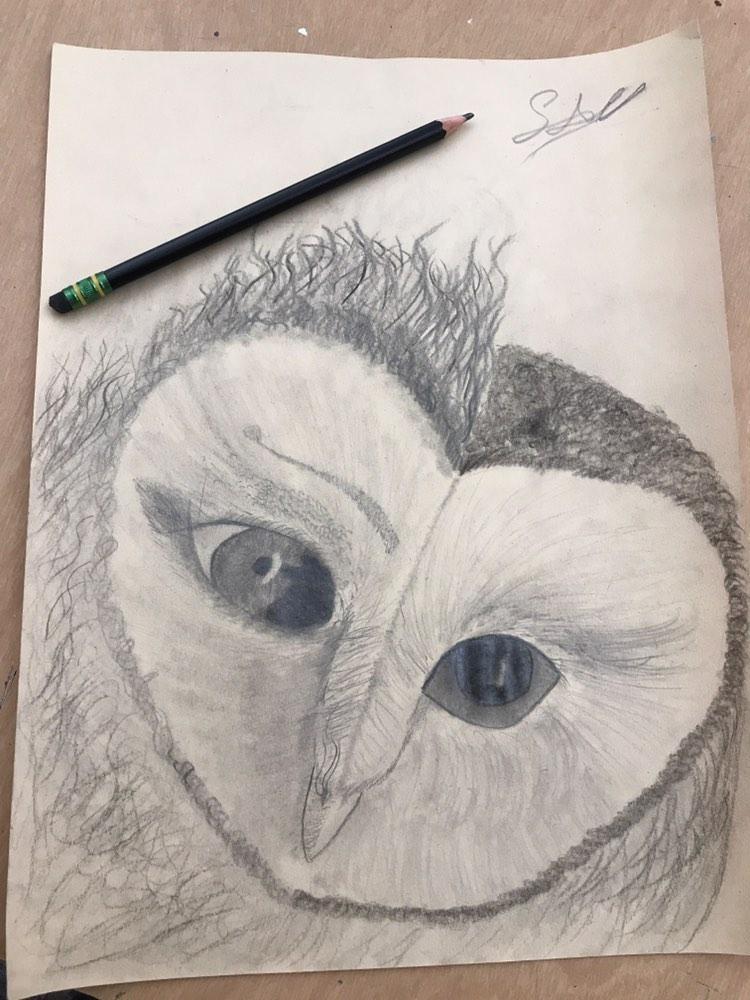 Carman makes all kinds of things. It really just depends on the mood he's in. Sometimes he makes things that have meaning, that make sense to him but don't to anyone else. Sometimes he just makes stuff for fun. In quoting the wise words of EHS art teacher Tom Edmundson, "I like to make stuff."
Recently, Carman has been working on finishing a baby Jesus for Mr. E to trade for one of the vases he "threw" (the technique for making vases) on the wheel. He said it has been an interesting process to try not to mess up the baby.One thing he said he has learned is to use the mess-ups when making art to his advantage; the accidents can often make a piece of art more beautiful and interesting than before.
Besides art, Carman used to play the piano and the ukulele, and can still play them a little bit. He also enjoys learning magic tricks, as well as doing fun stunts/fidgets with a deck of cards (cardistry).
Carman said he has often found that "if I take a break from art for a while, I come back better than I remember being before. It's easy to get burned out, so it's important to give yourself breaks. Also, having a teacher to guide you really helps. Thanks, Mr. Edmundson!"