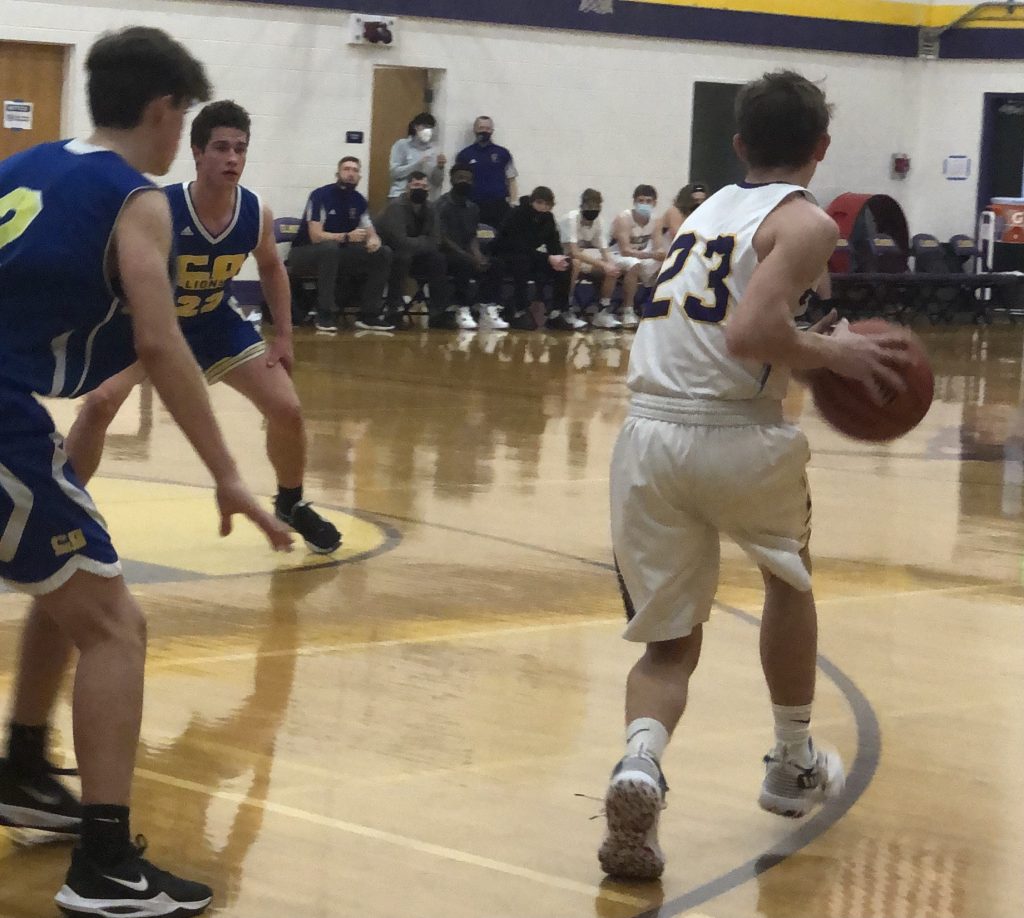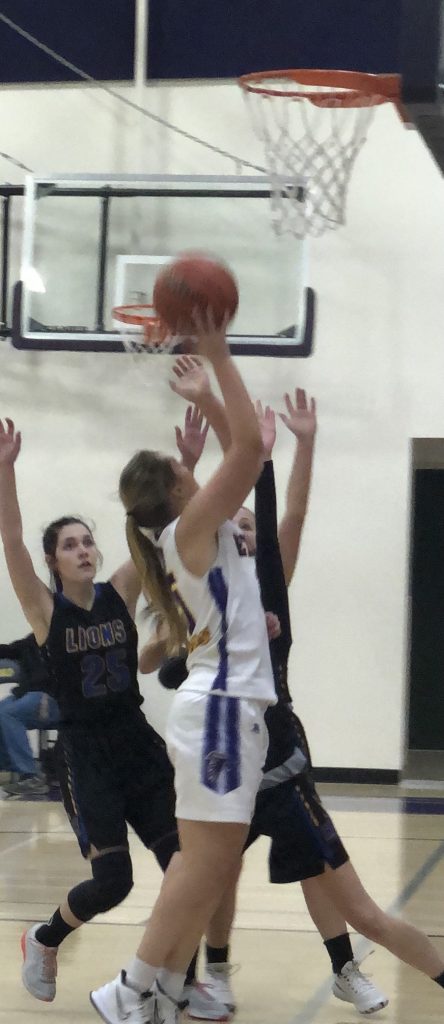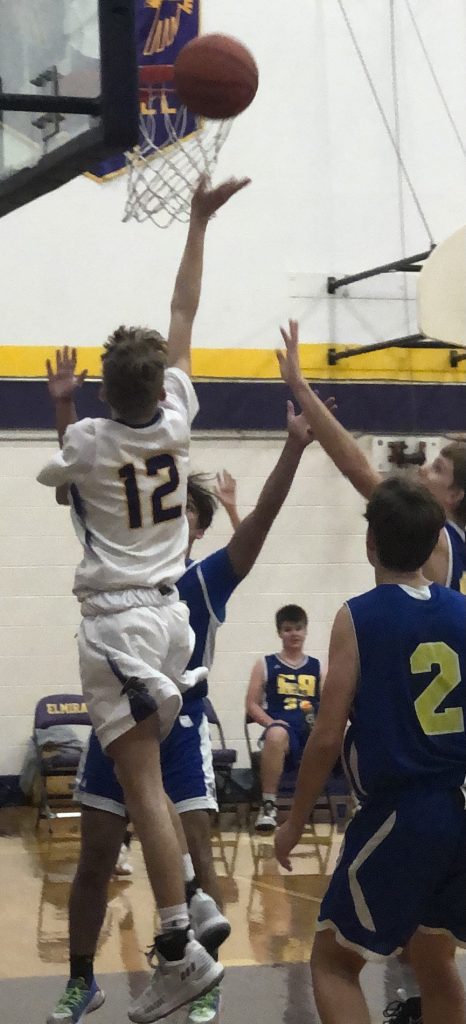 The Elmira High School Falcons hosted the Cottage Grove Lions for action-packed basketball games on Tuesday.
The Falcons put up a good fight, and it showed in their scores. Varsity boys lost 48-70, junior varsity boys lost 52-56. The JV2 team also lost. Girls varsity took a close loss at 33-40, and the JV girls lost 20-35.
In the boys games, varsity scored a lot but struggled on their defense in the second half. In the JV game, the boys started off strong, repeatedly stealing the ball from Cottage Grove and running it down the court to score, ending the first half ahead 31-26. They fought through the second half, keeping a close score with the Lions, but couldn't pull out a win this time.
"Our JV team was positive through out the whole game and didn't give up until the last whistle," sophomore and varsity swing player Ethan Bennett said. "In the varsity game, we had our ups and downs leading into some practices with hard work ready for success."
The varsity girls played tough, and both teams played aggressively.
Senior Riley Peeler got fouled, allowing her to shoot two technical foul shots that she made, and sophomore Ailea Hogue got elbowed in the face, leaving her with a black eye.
They also experienced a few minor mistakes that all in all allowed for Cottage Grove to claim the win. It was a tough game for the girls JV. They played hard, but suffered many turnovers and had a hard time scoring.
The Falcons play against the Marshfield Pirates at home this Tuesday. The boys JV and girls JV games are scheduled for 4:15 p.m., the boys varsity plays at 5:45 p.m., and the girls varsity and JV2 boys teams both play at 7:15 p.m. Let's cheer on the EHS Falcons!