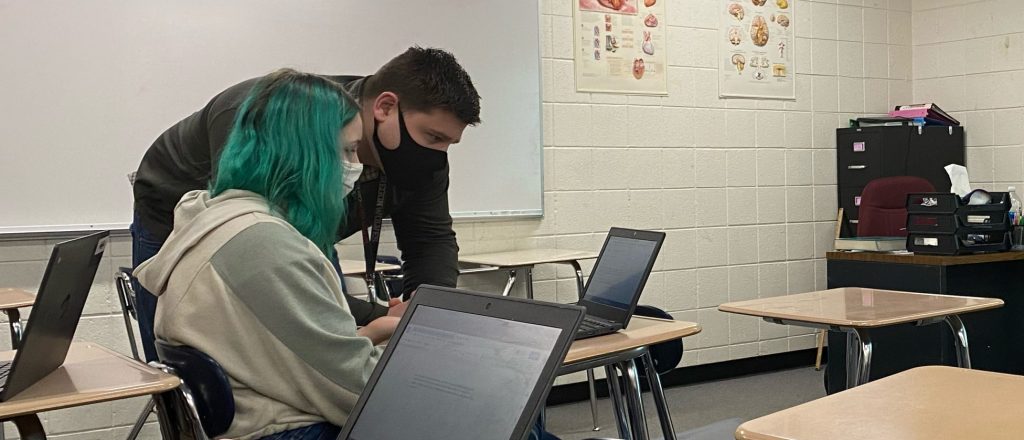 Bo Highburger, an Elmira High School graduate, is the newest addition to the EHS staff as he takes over the position of teaching health.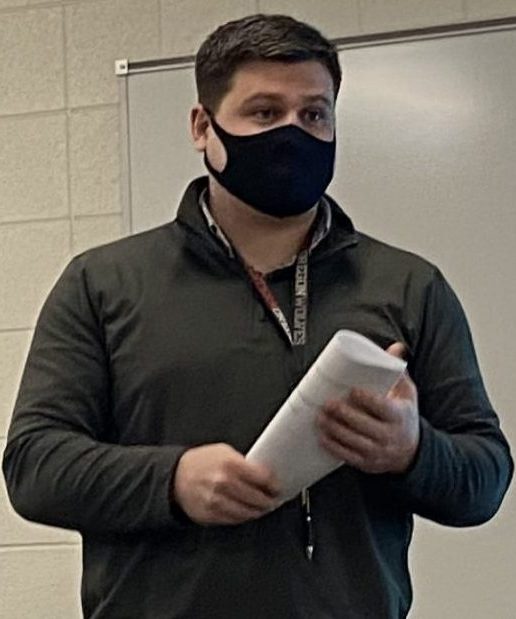 With former health teacher Chase Wells moving on to better opportunities during the middle of the year, Highburger sure had a lot to do. With the help of coworkers and other educational advisers, he feels that he was prepared to jump into this year.
Highburger majored in education before switching to economics and graduating from Western Oregon University. After graduating, he had planned to go into sales and coaching, but he had been wanting to get into education for a while. So, when EHS educational assistant Courtney Peeler told him about the open position, he knew he had to apply.
If you think Highburger's name sounds familiar, it could be because of his siblings, Brett and June Highburger, both of whom he is teaching this year. 
"It is a pretty cool opportunity to be able to teach them during their high school years," Highburger said when asked how he felt about teaching his younger siblings.
His name may also ring a bell if you've taken a walk down the EHS Hall of Fame. You can find Highburger's name along with three others for 4×100 with a time of 43.73 seconds. Highburger says it's awesome to be familiar with the building and coworkers, several of whom are his former teachers. 
Just like any job, there have been surprises, but Highburger said he feels like he's been managing it well even if he has a lot left to learn.
While Highburger was hired only for the remainder of the school year, he said he hopes to remain a Falcon for much longer.