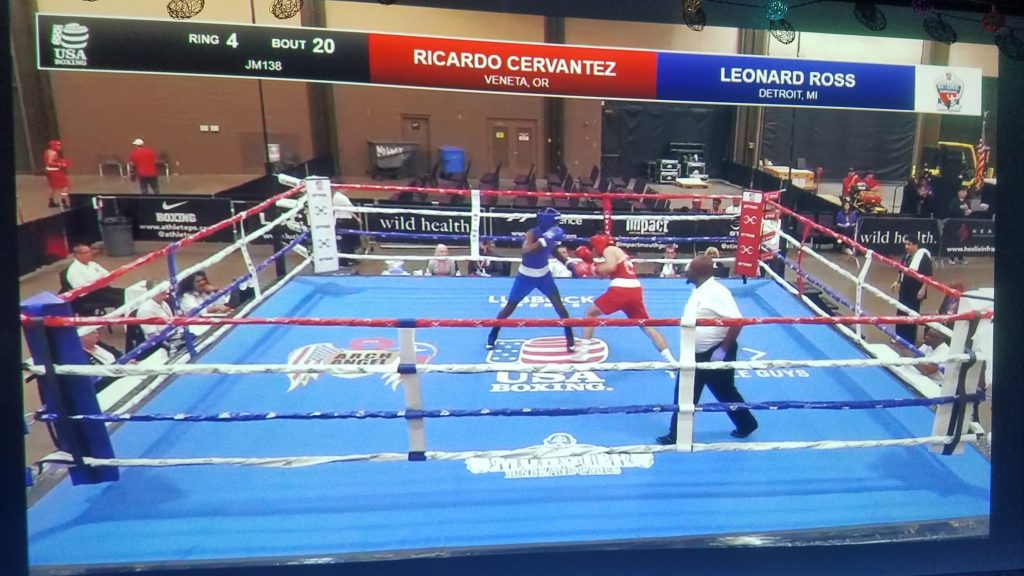 EHS sophomore Ricky Cervantez has recently competed at nationals in Lubbock, Texas for boxing.
Cervantez trains at West Eugene Boxing facility, and is coached and mentored by his dad. He is ranked third for 138 lbs. weight class and is planning on making another appearance at nationals in this upcoming year.
Question: What was the experience fighting at nationals like?
Answer: "Fighting at nationals was scary. Seeing all the people who have been there every year their whole life and people talking about kids that are 'popular' in the country made me anxious because right now I'm a nobody from a small town in Oregon."
Q: What was the feeling you had after defeating Luis Vazquez?
A: "After I beat Vazquez I couldn't believe it because he was seeded 3rd in the country, and it was a 3:2 split decision. I thought they would give him the right because of his favorability and higher ranking."
Q: How old were you when you started boxing?
A: "I started boxing when I was 13."
Q: Who inspired you to start boxing?
A: "My dad inspired me to start boxing. I was first wrestling, but I always felt like I was forced to do that. I ended up quitting and then I ended up talking to my dad because he used to box. I started boxing and then became very passionate about the sport."
Q: What's your favorite motivational quote?
A: "When I was a young fellow I was knocked down plenty. I wanted to stay down, but I couldn't. I had to collect the two dollars for winning or go hungry. I had to get up. I was one of those hungry fighters. You could have hit me on the chin with a sledgehammer for five dollars. When you haven't eaten for two days you'll understand." – Jack Dempsey