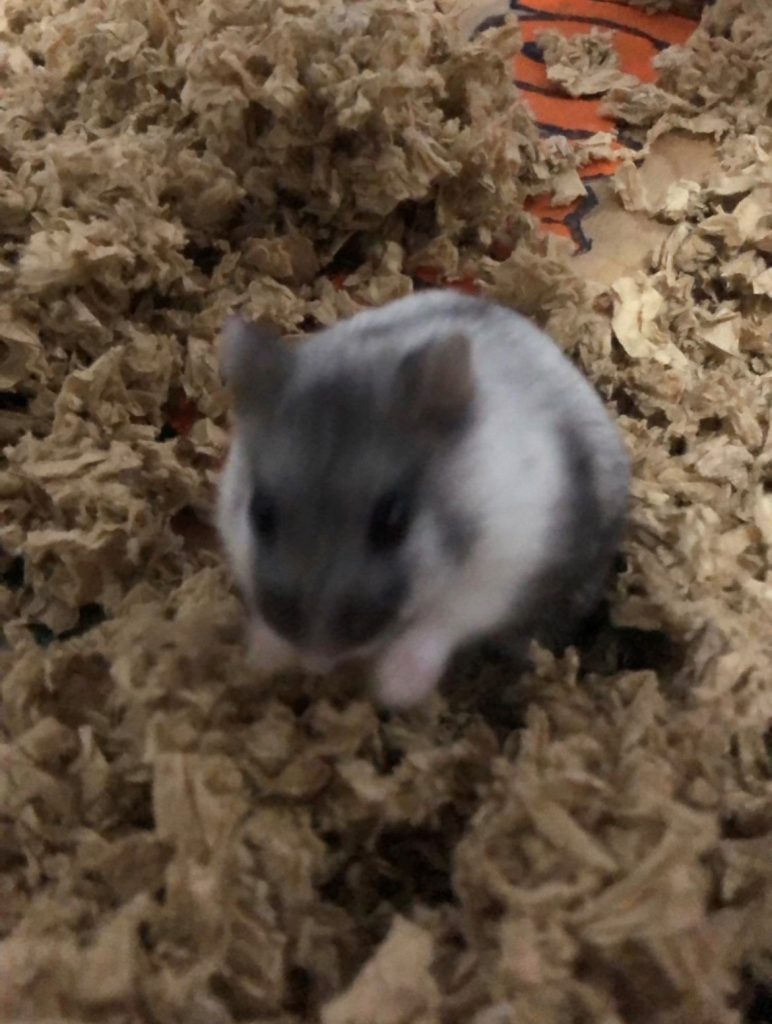 The star of this week is senior Keesha Baldree's pet hamster, Grape!
Grape is a 2½-year-old winter white dwarf hamster.
Grape's favorite activity consists of running on her hamster wheel in the middle of the night.
Baldree mentions that if Grape is super angry, she will attack your hand, and used to make a screaming sound similar to an electric toothbrush when strangers tried to pick her up.
One of Baldree's favorite memories is, "When I made her play with our baby bunnies and she chased them, bullied them, and bit their ankles."