It has been a long time, but Elmira High School has a pep band again.
The band is made up of 15 students. They've played at home volleyball and football games, and the plan is to continue performing through basketball season.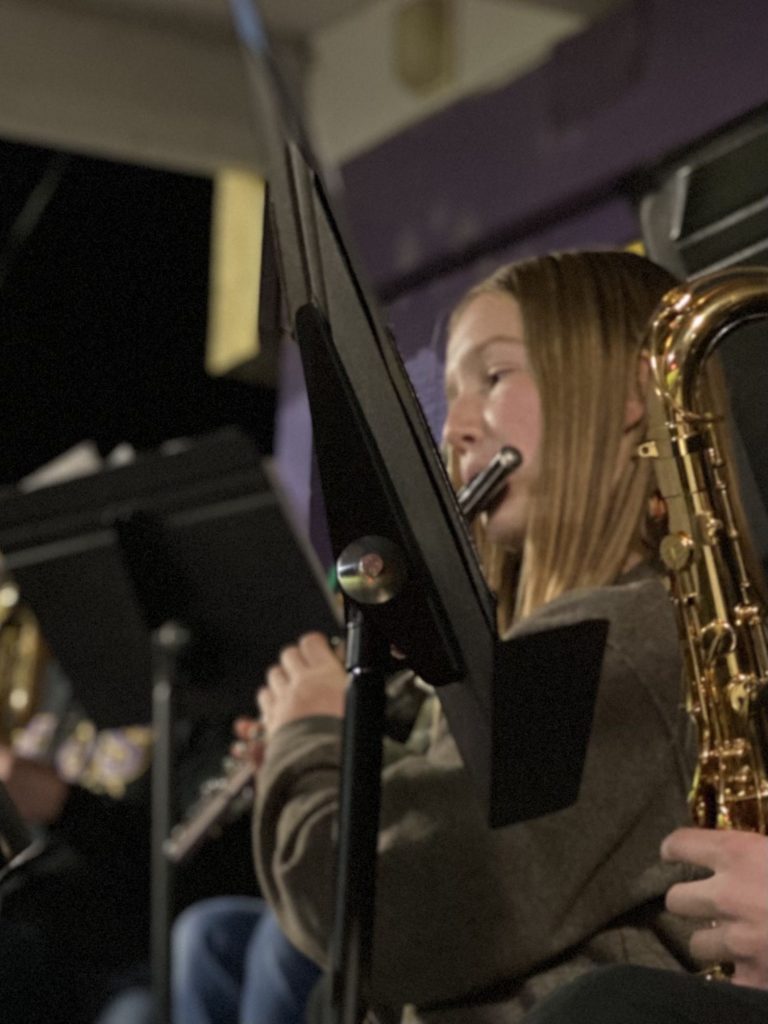 The music program has been a little uncertain lately with the COVID-19 pandemic hitting and the previous music teacher leaving. Now, teacher Matt Taylor is in charge of teaching choir, guitar and band.
"It's an important part of being in high school," Taylor said. "You know, I loved having a pep band. I always played basketball and football, so I was always on the field and I remember liking that they were there."
A couple of the songs the pep band likes to perform are "Smoke on the Water," recorded by Deep Purple, and "Seven Nation Army" by John Anthony White.
This school year has come with its pandemic struggles, and a low number of band students, causing a lack of low voices. Low voices support the whole band. It's tough to play together and one as a band when it's gone. Junior Cody Ramsey and sophomore William Uphold help make up for that with their lower-pitched instruments. Ramsey plays two instruments in the band, the baritone saxophone and the bass guitar. Uphold plays the tenor saxophone.
"I just want everybody to like music. I think that it's worth doing … If I can just share as much as I can, that's kinda what the whole deal is," Taylor said.
Next semester and next year, Taylor said he hopes for more students to join the band, including students coming up from the middle school.
The middle school music program also has returned, under the direction of Megan Miller. She said there are about 60 students in band this year, a mix of all three grades.
"Our goal this year is to get instruments back into the hands of students and start to rebuild our music program after the school closures, and get even more kids excited about music," Miller said.
Check out the EHS pep band at an upcoming home basketball game.