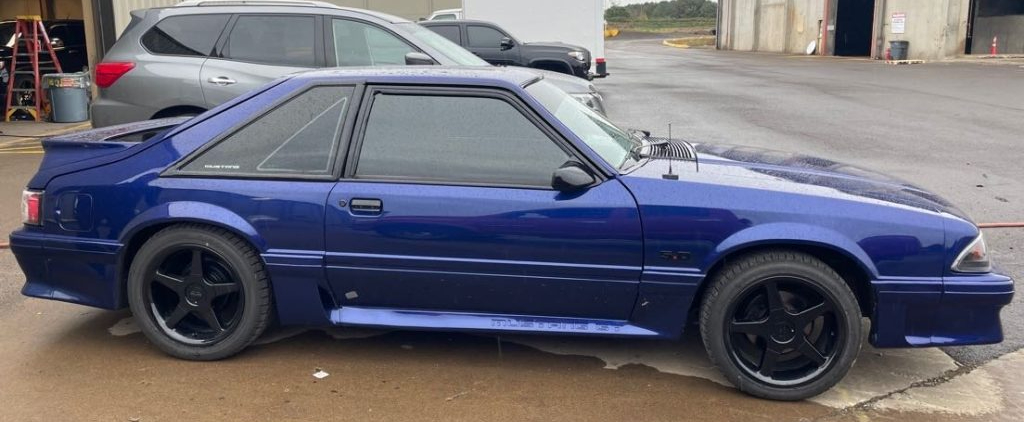 Let's be honest… reindeer aren't the strongest animals, especially not when compared to a horse. Eight horses make about 120 horsepower, which means eight reindeer fall somewhere significantly less.
If Santa was smart he'd start paying attention to EHS sophomore Zach Thill and his fully restored 1990 Ford Mustang GT. A 5.0, 5 speed manual transmission controlling 250 horsepower both sounds, and looks, more fun than some reindeer.
Why drive a sleigh when you can cruise around sporting a new paint job, window tints, flow master exhaust system, cold air intake, under drive pulleys, MSD ignition, aftermarket wheels, new head/tail lights, cobra grille insert, and brand new black interior?
Didn't think Mariah Carey had any bass in her songs? Thill's four 10' subs beg to differ. Top it off with a 2.5' body drop and the big man in the red suit knows he's missing out.