The EHS varsity and JV volleyball teams took on Jefferson High School on Monday, while the JV2 team took on Crow. All three teams came home with a win, with the JV team sweeping and the JV2 team bouncing back after the first set to take the game.
The varsity team went all out in a five-set battle against Jefferson, racking up some of the highest stats of the season.
The scores were 20-25, 25-9, 25-17, 20-25 and 15-9.
Throughout the game, the varsity Falcons hit some of their highest statistics for the season. The girls had 15 aces, four of which were served by sophomore outside hitter Jayden Breaux (#14). They racked up more than 25 kills with at least two free ball kills, six blocks and a season high of 68 digs over the course of the five-set match.
When asked how she felt about taking home three wins on the same night, head coach Tessa Slager said, "I felt like they absolutely earned it and deserved it."
The Falcons will play their final home game — senior night — on Wednesday in the main gym at 6:30 p.m.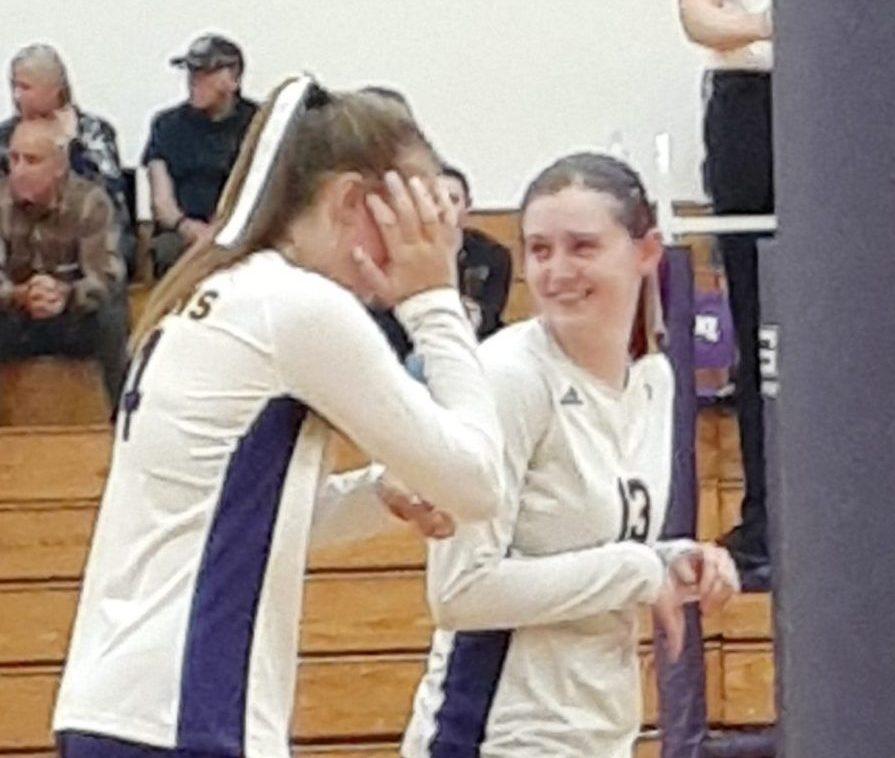 Falcons score some of their highest stats for the season