*Falcon News Reporter Lea Baldree contributed to this report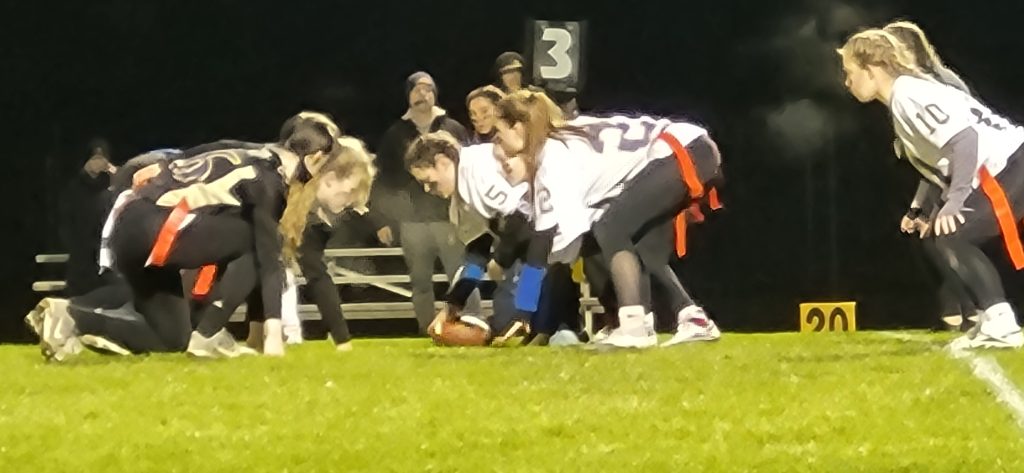 Juniors pulled out a win over the seniors in the Powder Puff flag football game.
Hosted by the Elmira Booster Club, the Powder Puff game was a fundraiser to benefit graduation night. The event was a success and raised a total of $2,700.
Similarly to Homecoming, there was a halftime performance from the senior and junior boy cheerleaders.
The coaches, principal Rick Gardner, Jon Guldager, and math teacher Kenneth Best, are very glad to be there with their teams fighting for the juniors and the seniors.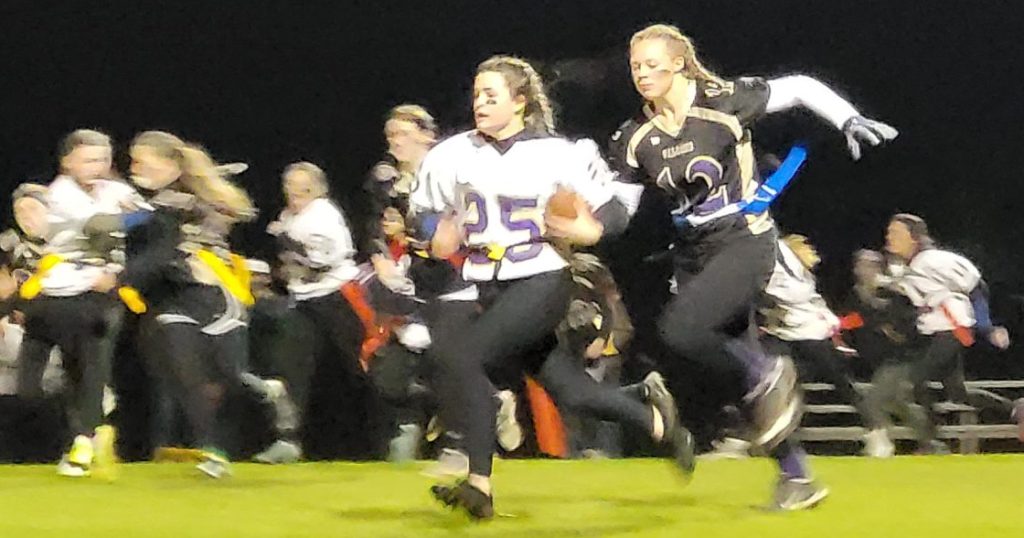 "People I've talked to said that they had fun watching it and they thought it was good football," Best said.
In the intense game of flag football, the junior girls won 13-6, with the juniors scoring the first two touchdowns.
"Several people had to get put into different positions that maybe they didn't practice in. And I thought everybody who did that did really well," Best shared.
Junior Iris Frome had the first touchdown from 65 yards, followed up by junior Daysha Conklin on a 2 yard quarterback keeper. An extra point was added by junior Lillian Ossowski.
The senior stats are unavailable.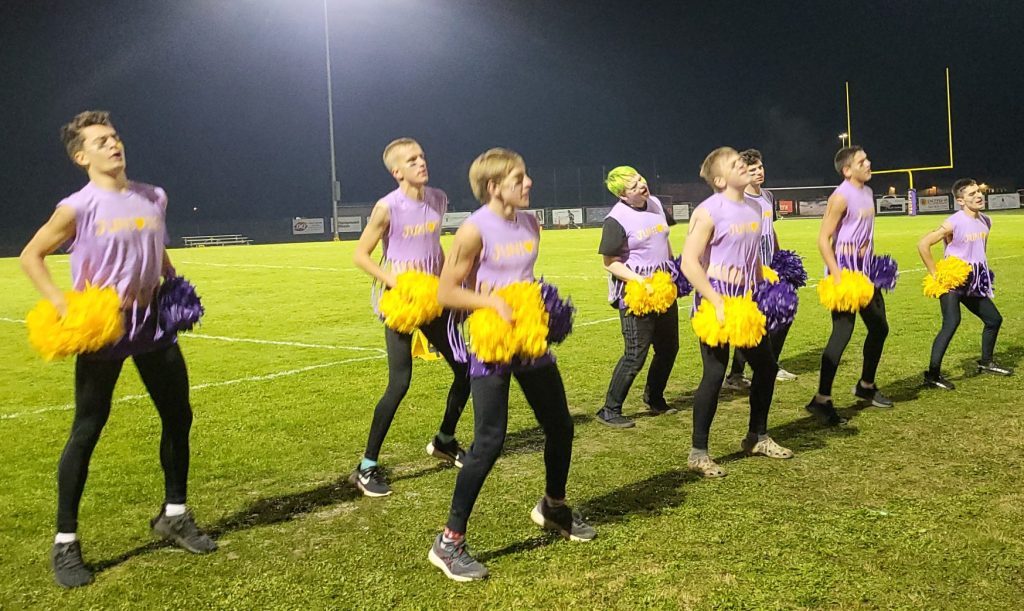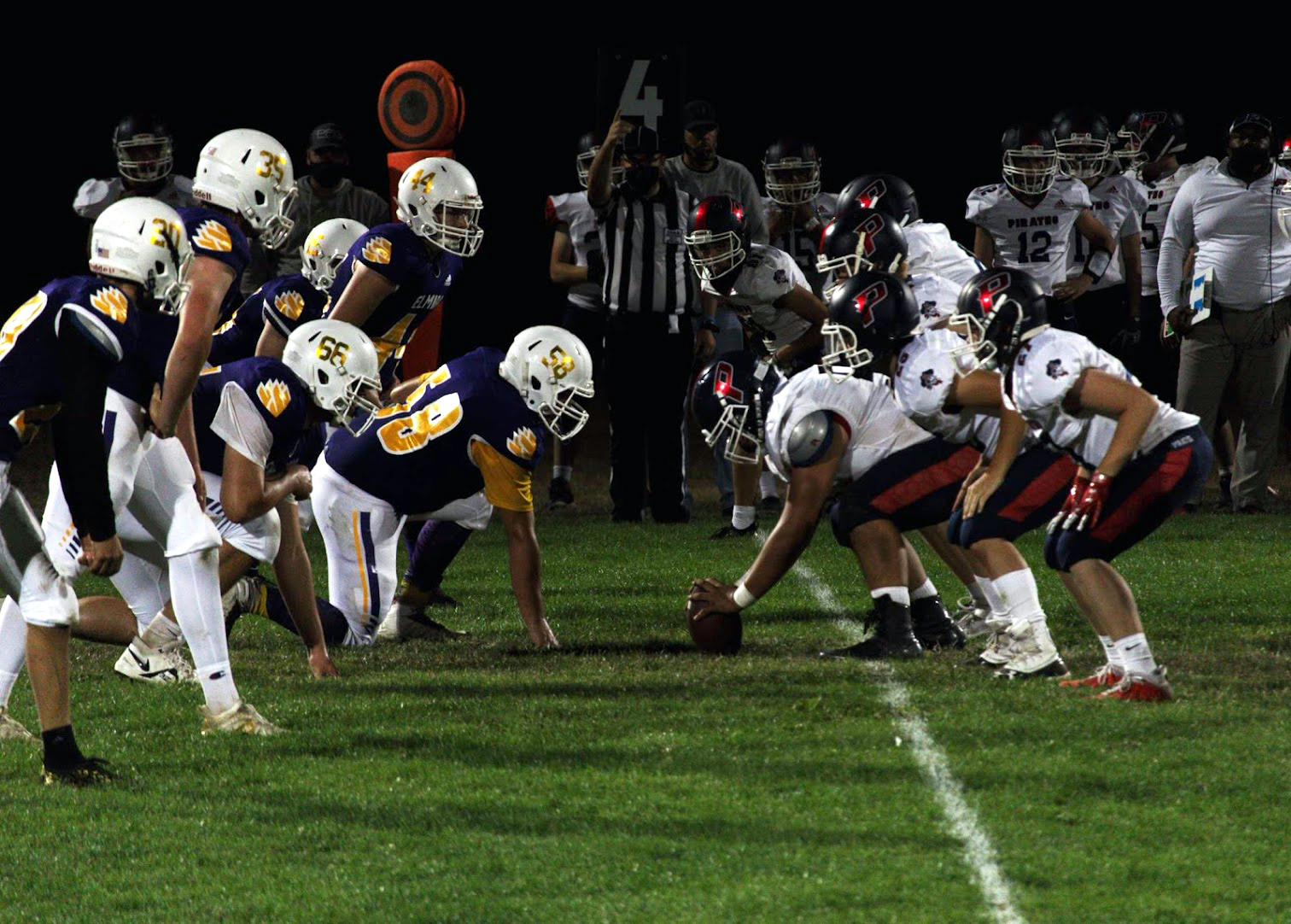 Friday was a big night for Elmira High School's football team. The Falcons faced off against the Phoenix Pirates and scored their first win of the season, 36-30.