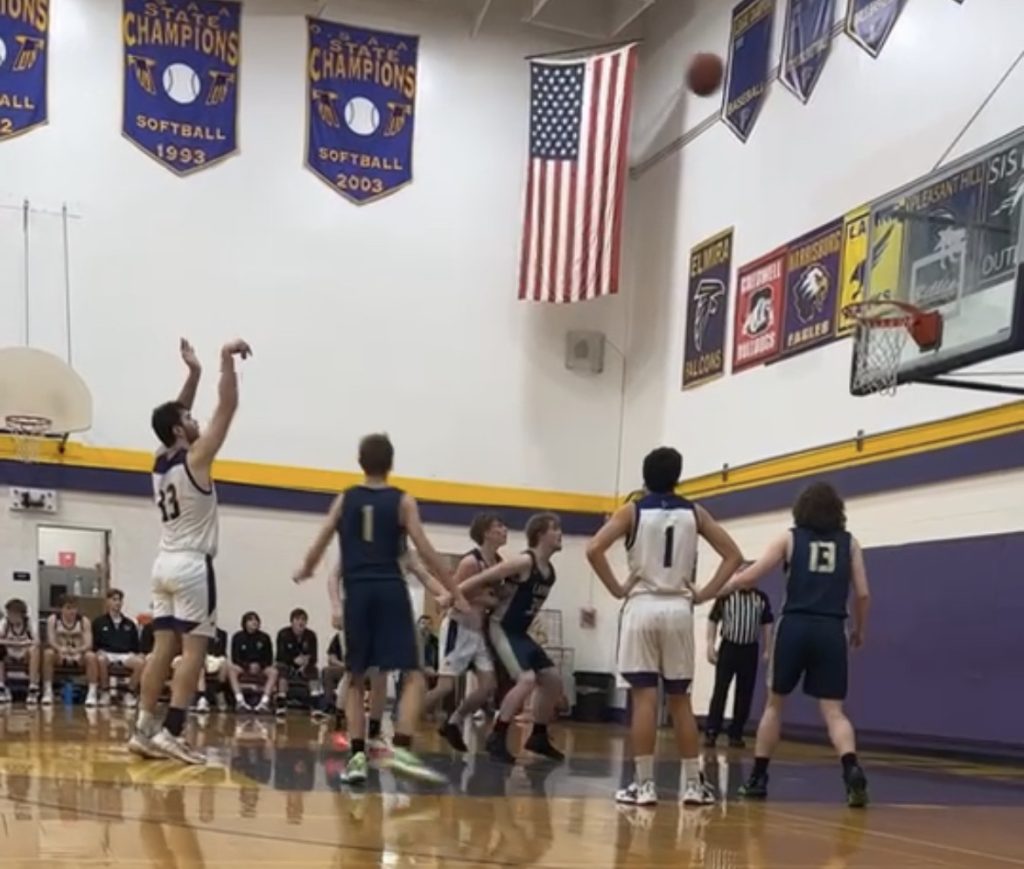 The Elmira boys basketball team secured their first league win of the season at home against La Pine last Tuesday.
Senior Braiden Hansen did nearly everything for the Falcons, scoring a career high 27 points, directing the offense and tempo in Elmira's 60-52 victory.
The Elmira girls basketball team advanced to 3-0 in the league, having a dominant 30 point victory over La Pine. The final score was 48-17. The girls team is keeping their win streak alive going into their next match up against Pleasant Hill.
The JV boys and girls teams both got dominant victories over La Pine at home and are preparing to get more wins throughout the season.
Members of Falcon News went to interview Braiden Hansen after his incredible performance.
Question: What does it mean to the team to get their first league win?
Answers: "Getting the first league win helped motivate us more."
Q: What motivates you when you're feeling tired during the game?
A: "I don't really know how to answer that one, but the fans I guess."
Q: What was the feeling when you found out that you dropped 27?
A:"I was surprised."
Q: How are you preparing yourself for Pleasant Hill this Friday?
A: "Resting and recovering, so I'm 100%."
Q: Can we expect you to break 27 points this season?
A: "Definitely."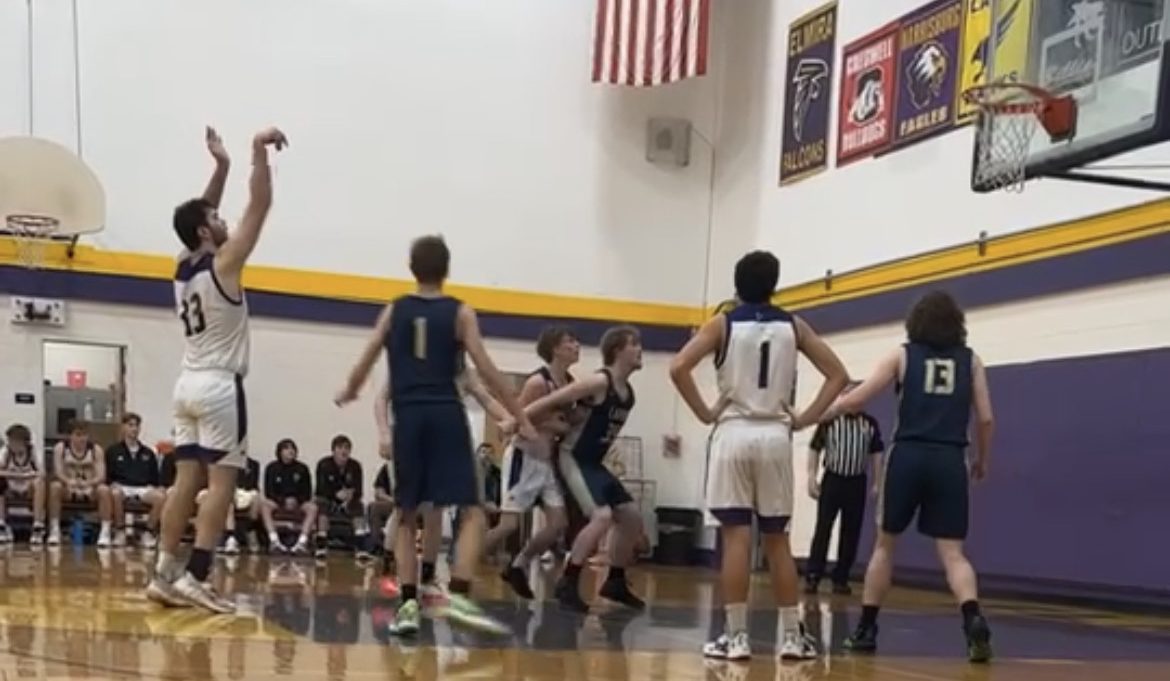 The Falcons conquer the Hawks and boys' varsity win their first league game